Daniel Egidy
K Malínskému Mostu 35
Kutná Hora, CZ - 284 01
Czech Republic
phone: +420 322 320 634
GSM: +420 792 773 357
e-mail:
autocamptransit@gmail.com
GPS: 49°57'52.084"N, 15°18'9.841"E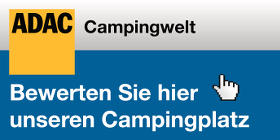 TRANSIT car-camp
Kutná Hora
History of Transit car-camp in Kutna Hora
---
1.7.1991
The camp was established.
An area of approximately 3 000 m2 was here upon initial opening.
There were washrooms and kitchenettes here. A sand pit, swings and a wooden table for ping-pong for children.
1994
A hedge was planted along the entire front side and flowering bushes were planted along the entire side facing the main road. Both work as a noise barrier.
1993
Installation of posts with lighting and electric supply mains for mobile homes.
1998
The camp was expanded to approximately 5 000 m2.
A lounge was added.
A pond with a Japanese garden was created.
A ball game court was made.
2000
A windstorm blew the roof off of the sanitary facilities.
2001
Reconstruction of one half of the electric supply mains. Now there are current protectors and Euro-outlets.
2002
Bushes and trees were planted in the direction of the train station – another noise barrier.
2003
A new concrete table for ping-pong was added.
2004
One double room in the main room was put into operation.
Reconstruction of both bathrooms in the sanitary facilities.
2005
The camp area was expanded to its existing approximate 7 500 m2.
Construction of four five-bedroom cottages.
Construction of a pergola with a fireplace and garden grill. Seating arrangement available here too.
2007
Assembly of a part of the impenetrable metal fence.
2009
Reconstruction of the men's half of the washrooms.
Mounted a solar system for heating hot water.
2010
Bicycle storage.
2011
Reconstruction of the women's half of the washrooms.
Russian bowling.
2012
Wi-Fi signal expanded to the entire camp.
2012
Credit/debit cards accepted: EC/MC, Maestro, VISA, VISA Electron, V Pay, American Express, Diners Club International, Discover Network
2014
Reconstruction of the facade of the washrooms.
2015
Extending accommodation capacity by 1 mobile home.
Reconstruction and extension of the electric installation and lighting.
2016
Reconstruction of the pergola and the swimming pool. The mobile home amended by a shelter and lighting.
2018
Setting up an electric drive on the gate.
2019
Outbuilding of 4 bathrooms at cottages.
2019
Reconstruction of the roof on the building of the sanitary facility and common room.
2021
Reconstruction of the women's bathroom, replacement of carpets in cottages 1 and 4.